We interviewed Mary Nadler, the new Assistant General Manager, at Atlantic View Hotel recently to continue with our series. Here's the inside scoop!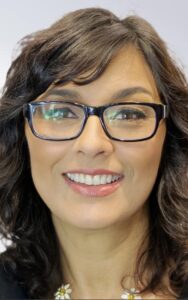 Q: When did you start working at Atlantic View Hotel?
Mary Nadler: My first day was February 14, 2023
Q: What attracted you to the position?
MN: My love for hospitality, serving the guests, and making their stay at The Atlantic View Hotel a positive and memorable time of their lives. Also, the opportunity to assist the GM and foster the growth of Seaboard Hospitality as a whole. Also, self-growth and the opportunity to learn more so I can improve and help others. Working with the staff, being part of a team, and the hope that I continue to grow and grow in the company was also very attractive.
In Hospitality
Q: Where and when did your career in hospitality start?
MN: My professional career began at the Savannah Inn in Lewes as an Innkeeper in 2018. I feel in love with assisting folk's in their vacation experience, listening to their stories, and hearing that they had a great time.
Many years prior to that, I used to host exchange students. I believe housing, and getting to know, such diverse, young people from many different backgrounds also attracted me to my current hospitality profession.
Q: What is the most challenging part of your job right now?
MN: Waiting… waiting for the guests to arrive!
Q: What has been your greatest success thus far in your career?
MN: Hearing that a guest wants to come back! That is the greatest reward and affirmation I am in the right career. Plus, having a 50% return rate is great success.
Q: What was your fondest memory of a guest.
MN: During the after days of Covid, I had a guest that was a heart transplant recipient. He was so grateful for all the measures I took to ensure a safe and healthy stay. A stay that afforded him the comfort and safety of the house that he needed. Plus, he reserved with us again and again – which was a big success!
Next Up
Q: What are you looking forward to next?
MN: I hope to get to know my leaders better, because I can learn and grow from those, whom have achieved success. I am also excited to meet and get to know all the staff members at Atlantic View during this new season and learn from them as the year progresses as well.
Personally Speaking
Q: What do you like to do in your spare time?
MN: I enjoy going to the gym with my boyfriend, cooking for us, and spending special time together! I love cooking, especially Italian food. I enjoy hosting dinner parties in my home for friends and family. I have 2 children. My daughter lives in Scotland, so I talk on the phone with her most mornings. My son lives in Lewes, he has 2 beautiful girls that call me Grandma. I love playing with, spending time, and watching them grow and learn. 
Q: What is one thing very few people know about you?
MN: I was a hairdresser when I lived in NYC!
Q: Who do you admire, or look up to, and why?
MN: My children: My daughter for building a success life for herself with her husband in a new land. And my son because he is an amazing husband and father.